Titan Loadlocked RIE with VCE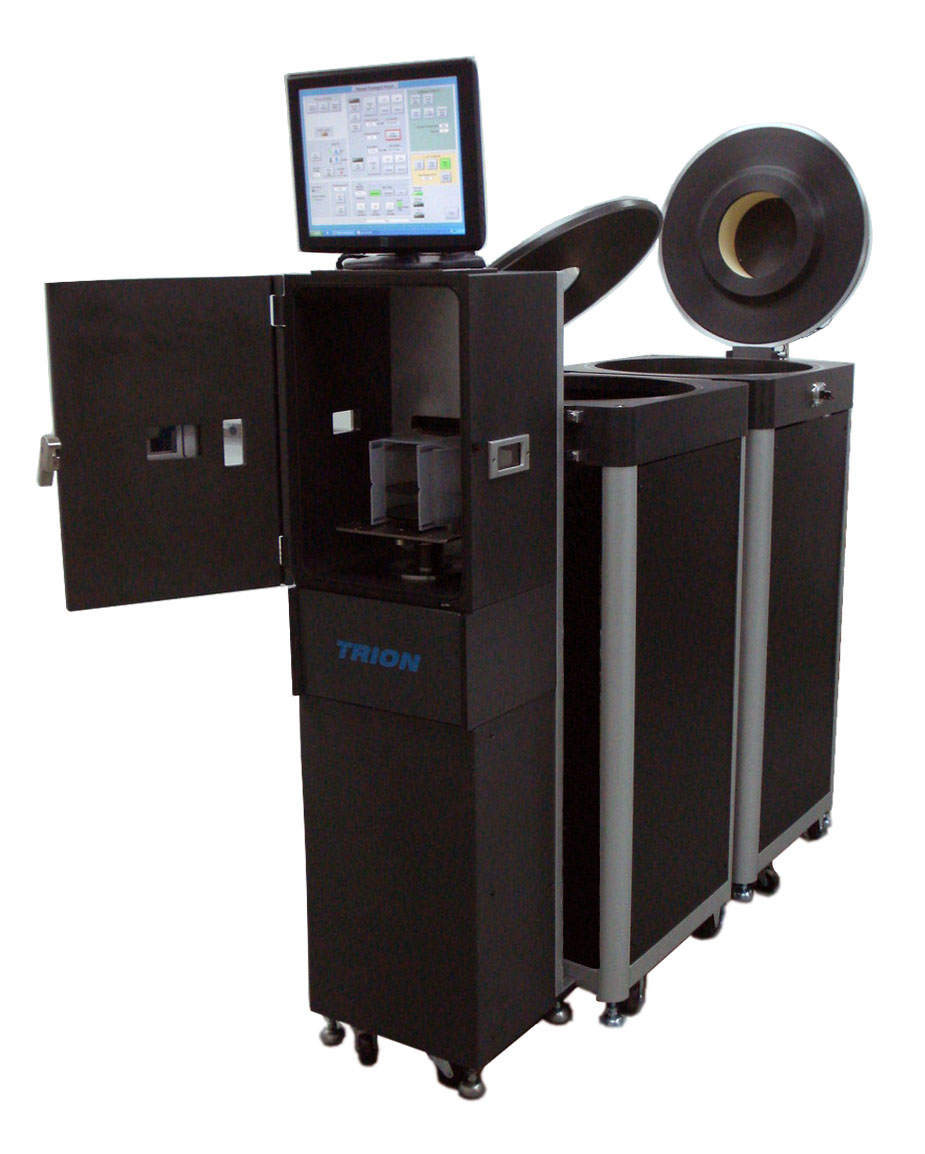 The Titan is a very compact, fully automated, vacuum loadlocked plasma system for semiconductor production. Available in the following configurations: Reactive Ion Etch (RIE); High Density Inductive Coupled Plasma (HDICP) or DRIE. Used for advanced processing of wafers or mounted parts. It also has multiple size batch capability. Small footprint at an affordable price.
---
System Features:
PLC and touch screen control
Electrostatic, or mechanical chuck
Active substrate temperature control
Vacuum cassette
Optional laser, and optical endpoints
Optional high density inductively coupled plasma source (HDICP)
---
Applications:
Compound Etch, Dielectric Etch, Silicon Trench, MEMS, Quartz Etch, Metal Etch.
---
---
Request Quotation
---