Typical Features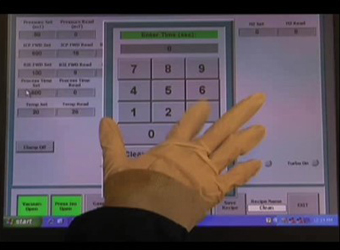 Touch Screen
The touch screen interface provides the operator with full Operator process information at all times. The intuitive software interface guides the operator Interface through each sequence in a logical fashion, and gives fingertip control of all process parameters.
---

PLC
A Program Logic Controller provides simple and reliable system control. The Standard Trion Technology interface ensures quick connections to all components, and the additional ports allow for future upgrades.
---
Reactor
The cathode and anode are each machined out of single blocks of aluminum reducing the possibility of vacuum leaks. Optional Heater sticks are embedded into the chamber, which can be controlled from 30-80C to increase process reproducibility, and reduce sidewall deposition
---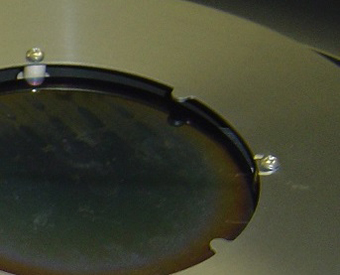 Mechanical Chuck
The Chuck includes an easily removable clamp ring to hold the substrate in place. Pressurized Helium is introduced to the back side of the substrate to maintain the same temperature as the chuck. The pressure and flow of this helium is monitored on the screen, and is a good indication of how effective the substrate is clamped.
---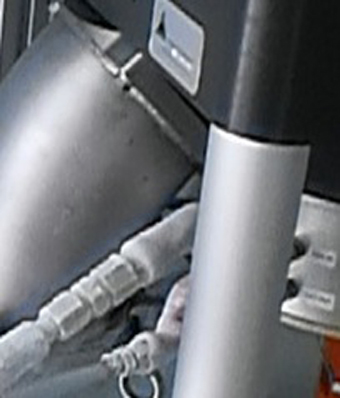 Cryo Chuck Module
Liquid Nitrogen is delivered to the chuck through a Cryogenic Ceramic Break. A replaceable heater coil is attached to the rear of the chuck so that the temperature can be controlled from -150C to +250C through a heat/cool cycle. An Automatic LN2/Fluid control box is included to allow the Cryo chuck to operate more efficiently.
---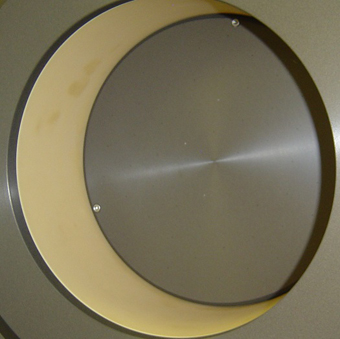 ICP
The Inductively Coupled Plasma source has been designed to allow rapid plasma strikes at very low powers.
---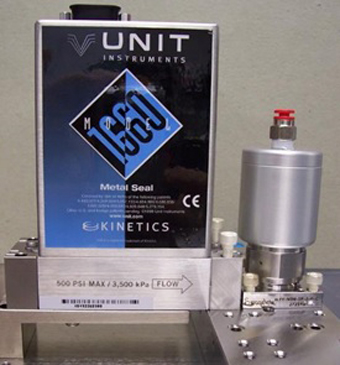 Gas Delivery
All plumbing utilizes surface mount, C-seal technology, and orbital welded VCR fittings.
---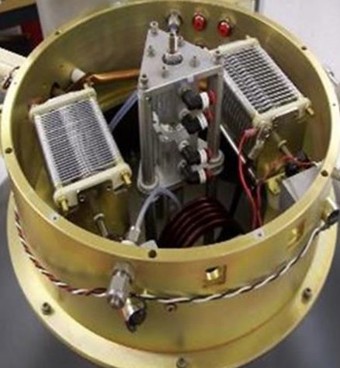 RF Bias
The uniquely designed network is built as an integral part of the bottom electrode assembly to ensure accurate tuning, low transmission loss and virtually no RF radiation outside the network itself. The network uses a easily accesssed phase magnitude sensor and amplifier to provide instantaneous feedback for quick precise tuning.
---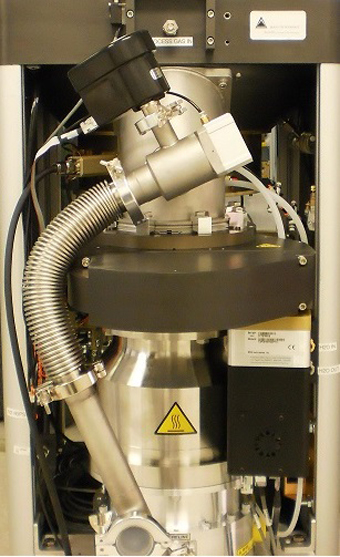 Pumping Systems
The turbo pump is mounted in a position that provides easy removal with minimal effort, and is backed by a rotary pump to provide efficient pumping. The controllable pumpdown heater reduces the possibility of contaminants attaching to the sides of the pipes.
---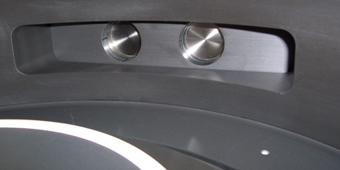 Loadlock Upgradable
All Phantom systems have a blank installed behind the touchscreen which allows an easy upgrade to a loadlock when funds become available. In addition, the blank can have additional diagnostic ports added to it (as shown here).
---

Safety
Our systems are designed and manufactured following Semi S2 guidelines and are CE compliant. A large, well-marked EPO button is placed on the front of the system so shut-down mode is easily accomplished should any dangerous situation arise.
---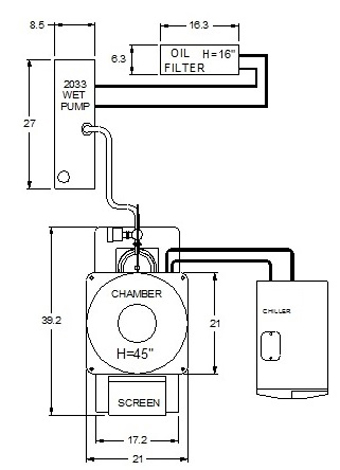 Facilities
Facility schematics can be provided upon request.
---