Minilock – Phantom RIE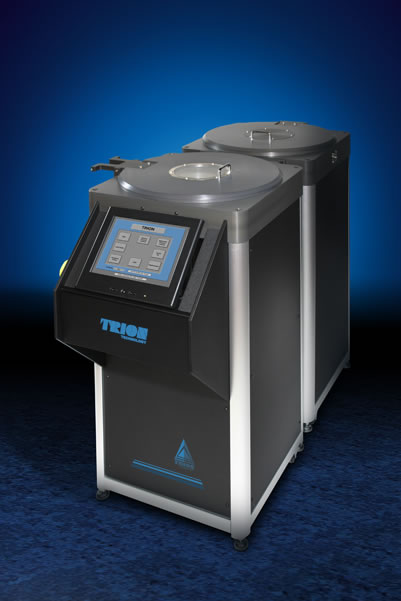 The Minilock – Phantom RIE is a Reactive Ion Etch system with a vacuum loadlock. The Loadlock allows the main chamber to continue pumping whilst a sample is loaded, or unloaded, and is ideal for toxic gas chemistries.
The system is highly configurable with such options as a ICP, and endpoint.
"We have just placed an order for two more Trions. That will make four systems in our facility. We have two RIE's currently, a Minilock and a Phantom III. We just ordered an ICP-RIE and a PECVD system which are being put into production as we speak. We love your systems and even more we love the support we get from Trion Technology. Have a great day!" – Bruce E. Tolleson, Rochester Institute of Technology
View the Minilock in action!
Applications
Compound Semiconductor, Failure Analysis, Research & Development, Pilot Line.
---
Corrosive Chemistry Etch
(Cl2, BCl3, SiCl4, HBr, NF3, etc.)
AlGaAs
Au
Carbon
Cr
Cu
GaN
GaAs
InAIGaN
InGaAs
InGaN
InP
LED MQMs
Polysilicon
PT
Si
SiC
Ti
Pr and other organic materials
---
---
---
Request Quotation