Minilock – Phantom Duo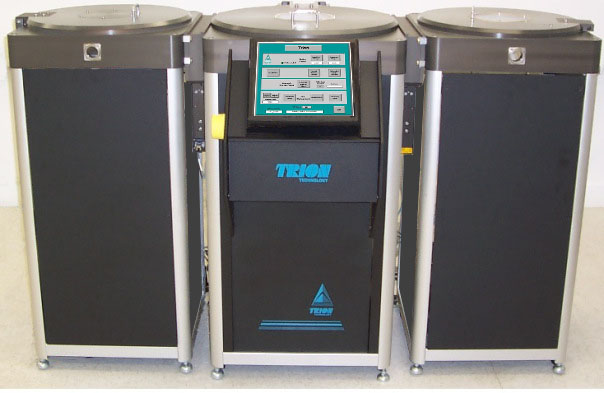 ---
As devices become smaller and more sophisticated, the art of Failure Analysis has become increasingly challenging. Trion Technology is pleased to offer a new type of processing tool that combines both dielectric, and metal etching to allow rapid de-processing using complimentary processes.
The Minilock-Phantom Duo is designed to supply failure analysis laboratories with state-of-the-art plasma etch capability using single wafers, dies or parts using both fluorine and chlorine based chemistries.
The Minilock-Phantom Duo allows two independent process modules to be coupled to a Minilock. This increases research capability by not exposing samples to atmosphere between layers.
The system can be configured for 8 inch, 300mm, or 450mm chucks in a footprint that is the same as a typical single chamber system from our competitors.
Any combination of PR Strip, RIE, PE, ICP or DRIE modules is possible.
---
---
Request Quotation