Minilock – Phantom RIE ICP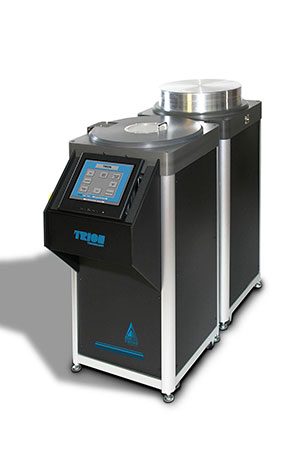 The Minilock-Phantom RIE ICP is an advanced high density etching system with a vacuum loadlock and an Inductively Coupled Plasma source. It has been designed to provide innovative, leading edge processes. The small footprint and robust design make it ideal for both research and production environments.
"I can say without a doubt that the Trion [Minilock-Phantom RIE] ICP system has become a workhorse for many research groups in the ECE and Material Sciences Departments. The equipment has helped produce state-of-the-art compound semiconductor devices. These devices include high bandgap GaN transistors, high-speed quantum well modulators, InP nanowire transistors and photodetectors, photonic crystal devices, and surface plasmon enhanced solar cells, to name a few. The equipment will soon be transferred to a new facility to serve users from all parts of California and all over the country." – Y.L.
Virtual Tour of the University of Miami Lab which utilizes Trion RIE-ICP and Trion PECVD Systems
View the Minilock in action!
View the Minilock RIE/ICP Dry Etch at Integrated Nanosystems Research Facility
University of California – Irvine
---
---
---
Request Quotation