Minilock – Phantom RIE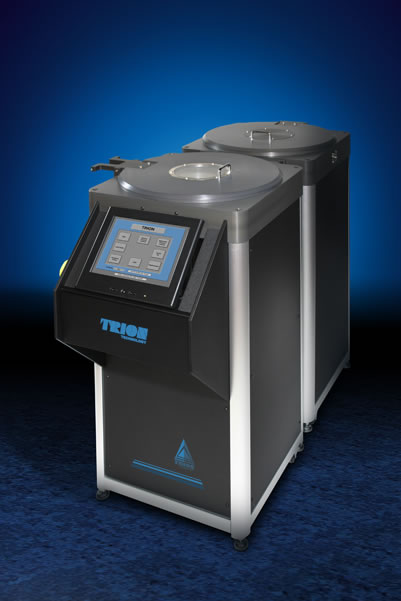 The Minilock – Phantom RIE is a Reactive Ion Etch system with a vacuum loadlock. The Loadlock allows the main chamber to continue pumping whilst a sample is loaded, or unloaded, and is ideal for toxic gas chemistries.
The system is highly configurable with such options as a ICP, and endpoint.
"We are a private college who has used your Minilock for plasma etch for years. I would love to be on your list for development or Beta site opportunities as well as any older tools that you might be willing to donate for a tax credit. Please keep us in mind or feel free to contact me if you would be willing to discuss this. We would love to get into ALD processes for research purposes and we have a large clean room area with exceptional staff support. We love the footprint and capabilities of Trion Technology tools and we would welcome further opportunities to work with you." – Bruce Tolleson, RIT Microfab Technician
View the Minilock in action!
Applications
Compound Semiconductor, Failure Analysis, Research & Development, Pilot Line.
---
Corrosive Chemistry Etch
(Cl2, BCl3, SiCl4, HBr, NF3, etc.)
AlGaAs
Au
Carbon
Cr
Cu
GaN
GaAs
InAIGaN
InGaAs
InGaN
InP
LED MQMs
Polysilicon
PT
Si
SiC
Ti
Pr and other organic materials
---
---
---
Request Quotation